Mesenchymal Stem Cell
MSCs Isolation, Expansion and Cryo-preservation
A well-defined MSC isolation, expansion and cryo-preservation protocol provides reliable sources of MSCs for further clinical experiments. ACE Biolabs established the optimal MSC isolation and expansion methods, strictly followed the quality control manual to provide high-quality MSCs for cellular applications. Standardizing MSC characterization and culture conditions ensures the generation of reproducible results from lab to lab.

MSC Identification
The standard surface markers for MSC cell identification are CD73+ CD90+ CD105+ and CD34- CD45- HLA-DR- through flow cytometric methods. These identification results need to be compared with isotype controls. For example, the following peak profile identification results. Anti-Human CD90 FITC, Anti-Human CD105 APC, Anti-Human CD45 PE-Cy7, Anti-Human HLA-DR FITC, Anti-Human CD73 APC, Anti-Human CD34 PE-Cy7 can be selected for analysis of antibody combinations. These antibodies correspond to The isotype control is Mouse IgG, so the isotype control combination includes Mouse IgG1 Isotype Control FITC, Mouse IgG1 Isotype Control APC, Mouse IgG1 Isotype Control PE-Cy7. There is no compensation interference between these fluorescent dyes. These indicators are commonly used to identify MSC. Mixing and matching of negative indicators and positive indicators can make the identification results more reliable.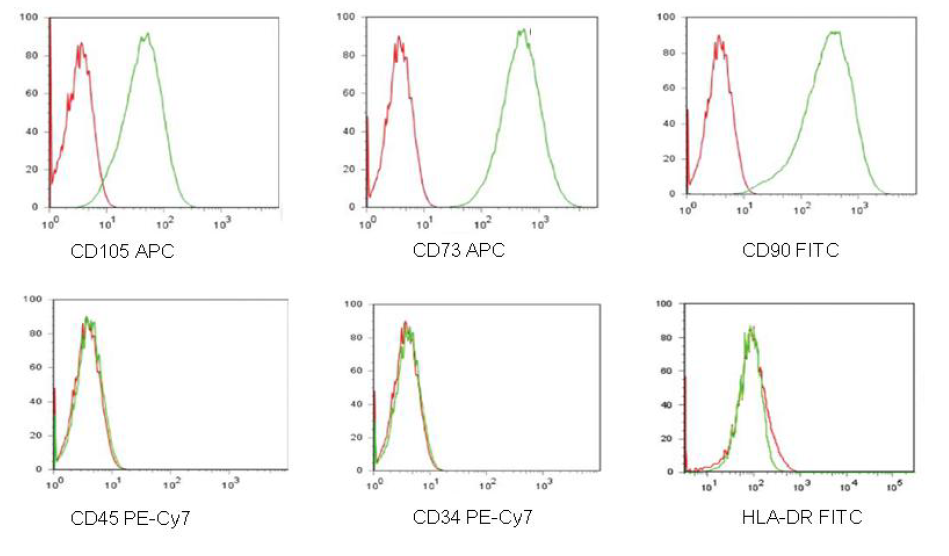 MSC Multipotency
The multipotency of MSC has been demonstrated by the differentiation of MSCs into adipogenic, osteogenic and chondrogenic lineages. As a result, the monitoring and controlling of MSC differentiation following with the guidelines outlined by the ISCT are crucial. ACE Biolabs also provides optimized media and supplements to efficiently drive the differentiation of MSCs to adipocytes, osteocytes, and chondrocytes.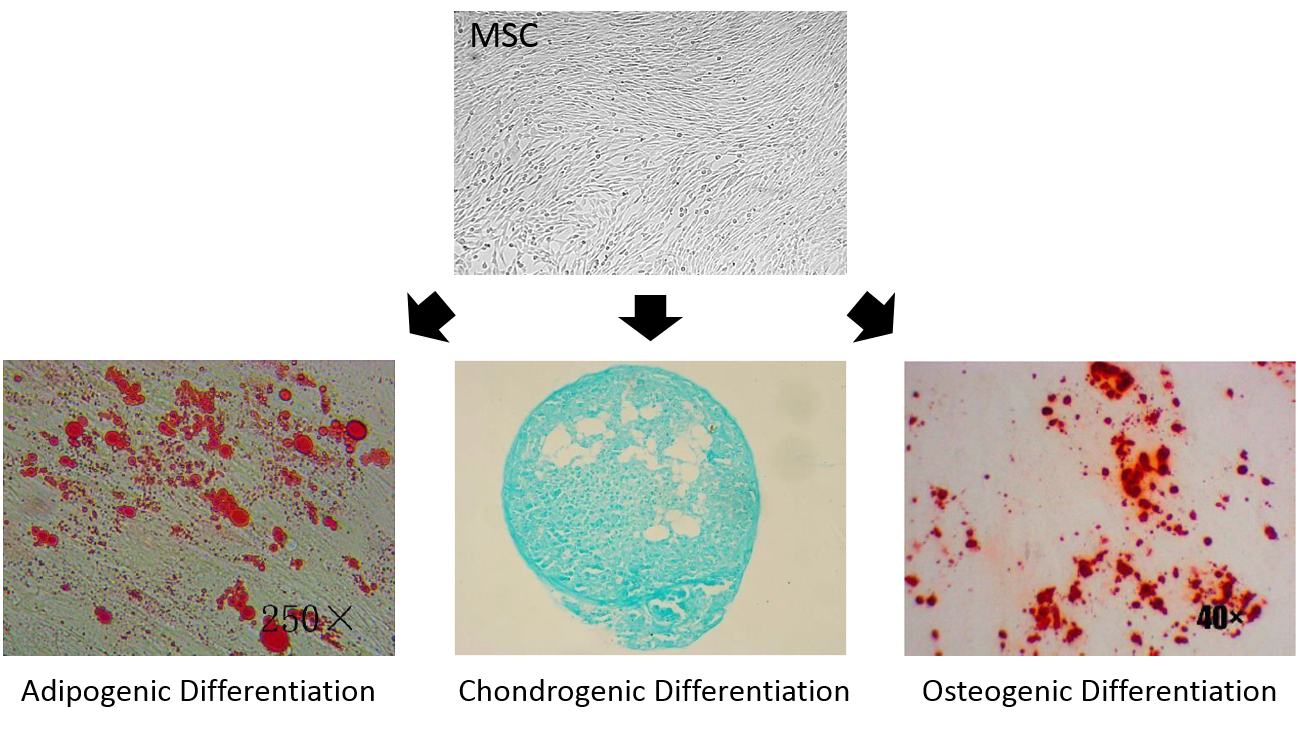 We are also willing to transfer GTP laboratory construction experience and our optimal stem cell culture technology.
If you are interested in cooperation, please contact us for more information.
TEL : +886-3-2870051
email : order@acebiolab.com