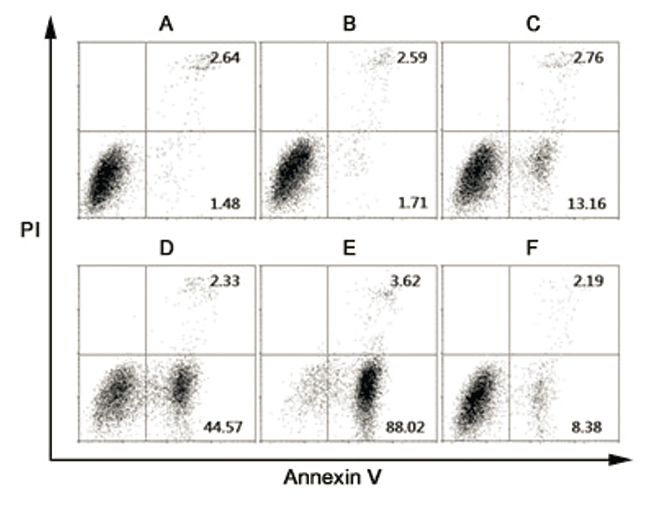 Figure : Flow cytometry analysis of apoptosis stages.
(A)-(E) : Jurkat cells are treated with 0, 0.5, 1.5, 4.5, 13.5 ng/ml TRAIL (TNF-related apoptosis-inducing ligand) for 3 hrs, respectively.
(F) : After treated with 13.5 ng/ml TRAIL for 3 hrs, Jurkat cells are incubated with 10 ug unlabel-Annexin V for 10 mins and then stained with Annexin V-FITC and PI. The signal of right-down shift to left-down quadrant shows that the specificity of Annexin V staining.