TESTING PRINCIPLE
This testing kit uses RT-LAMP (Reverse Transcription-Loop-mediated Isothermal Amplification) technology combining visualizing method to perform amplification detection of the RBD region in COVID-19 (SARS-CoV-2) virus RNA, which can detect and identify the RBD antigen of COVID-19 (SARS-CoV-2) virus in aquatic products, e.g. fish and shrimp, livestock, e.g. pigs, cattle and sheep, and the environment.
STEPS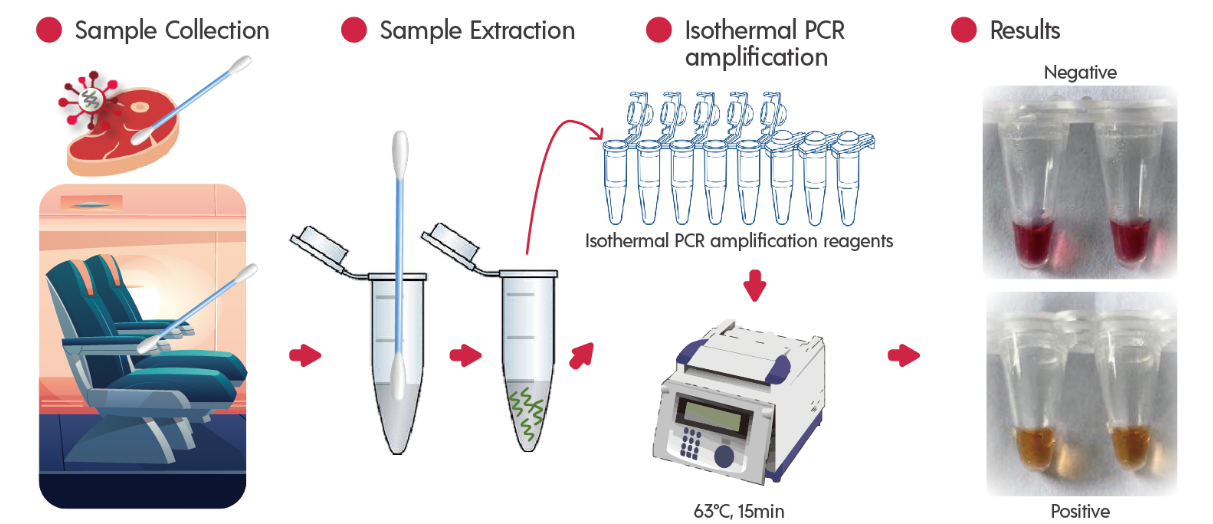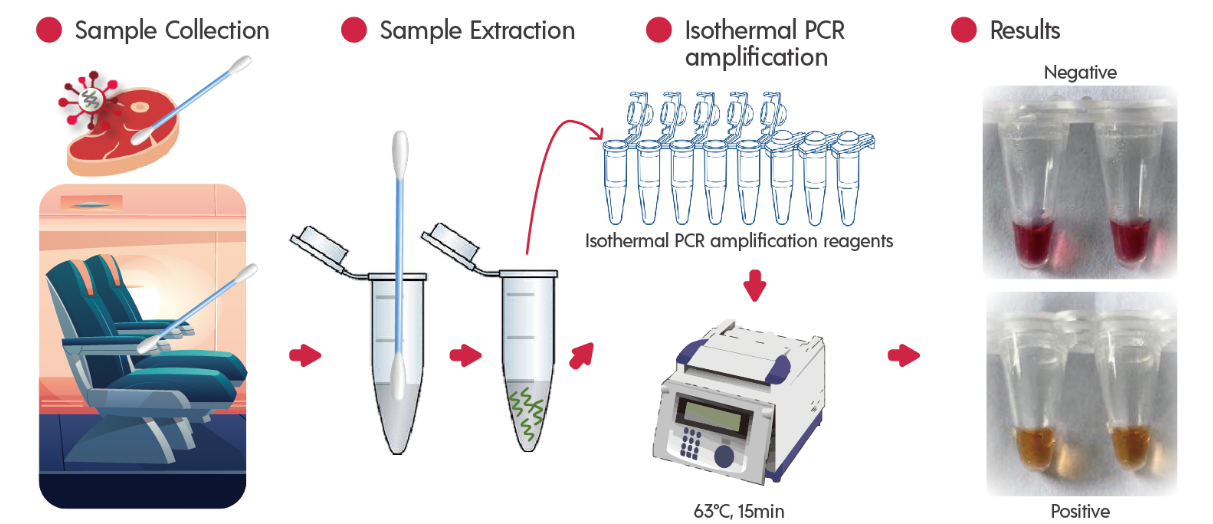 INTERPRETATION OF TEST RESULTS
Negative result: The sample solution stays red without color change after the reaction.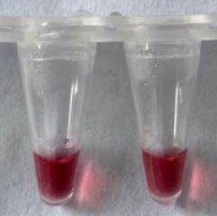 Positive result: There is an obvious color change form red to yellow during the reaction.