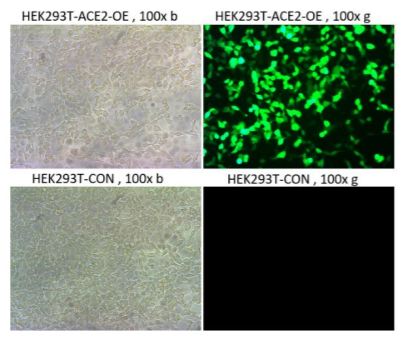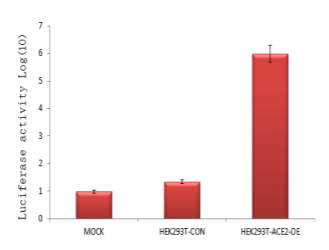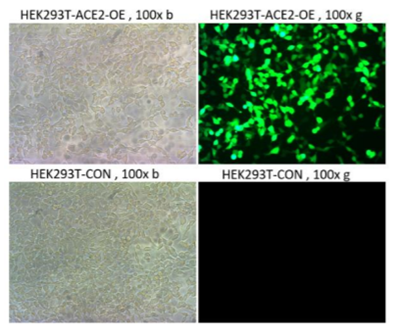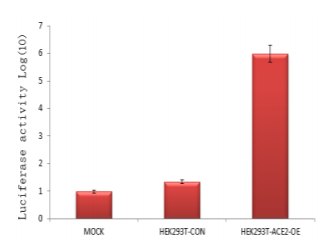 COVID-19 

, COVID-19 Pseudovirus, Pseudovirus, SARS-CoV-2
Pseudovirus-SARS-COV-2 (D614G)
Catalog Number :

PV034
Number :

PV034

Size:


Qty :

Price :

Request

詢價

Stock :

Request
Introduction
ACE Biolabs used the lentiviral packaging system to package the SARS-CoV-2 (2019-nCoV, COVID-19 virus) D614G mutation protein as a surface capsid glycoprotein and containing GFP and Luciferase dual reporter genes as a pseudovirus model. The virus can infect cell lines overexpressing the ACE2 gene. Researchers can determine the infection efficiency by observing GFP through a microscope and detecting the value of Luciferase.
General Information
Assay principle
Research use only
Recommended amount: 2-10 μl/well of 96-well plate for ACE2 overexpressing cell lines.
According to experimental conditions, it can be adjusted. The infection efficiency of pseudoviruses highly depends on cell types. It is recommended to conduct a pre-experiment before the formal experiment to determine the optimal amount of virus.
Storage instruction
The product can be stored at -80°C or below for 6 months. Avoid repeated freezing and thawing cycles.